Key reasons to attend
Boost your visibility!
Be visible to all the players within the Undersea Communications community at the largest event of its kind!
Strengthen relationships
Meet business contacts and extend your network among key executives decision makers from top companies.
Promote your brand
Display prominently your products, services and solutions to a captive audience during the event.
Hear about latest information
And product strategy and trends from experts
Cables manufacturer and their components
Purchasers of cable networks and system capacity
Business analysts and investors
SubOptic 2013 our previous event in Paris included:
World Class Keynote Speakers
Four Special Sessions involving
Roundtable and Workshop
Over 75 oral presentations
Over 50 poster presentations
10 masterclass-tutorial

22 Exhibiting Companies

Over 700 attendees from more than 60 countries, representing over 200 companies
Your Agenda
Please download the Conference Programme here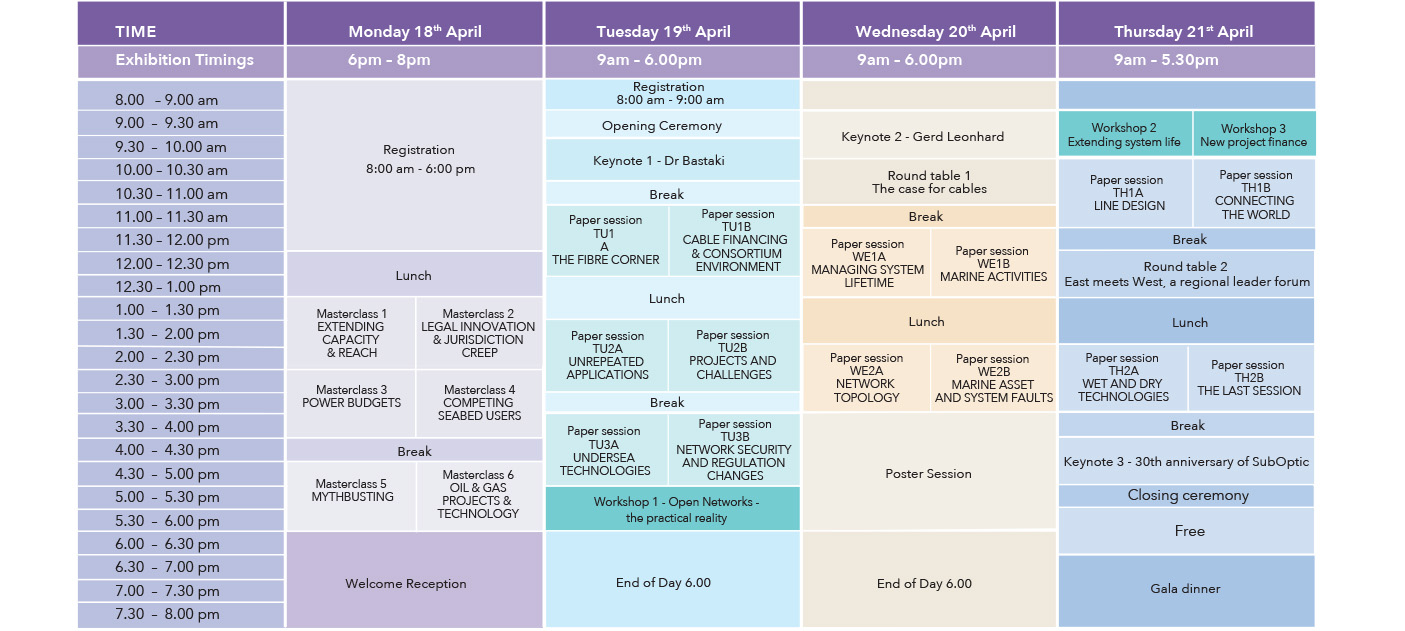 Click to enlarge